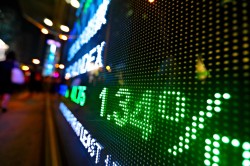 Shore Capital restated their not rated rating on shares of Crossword Cybersecurity (LON:CCS) in a report published on Monday morning.
Shares of CCS opened at GBX 315 ($4.12) on Monday.
Crossword Cybersecurity Company Profile
Crossword Cybersecurity Plc commercializes cyber security related technologies. The company offers Rizikon Assurance, a Software-as-a-Service solution that enables medium and large companies to assess and monitor the cyber security risks of their supplier base. It also provides software engineering and cyber security consulting services.
See Also: Momentum Indicator: Relative Strength Index
Receive News & Ratings for Crossword Cybersecurity Daily - Enter your email address below to receive a concise daily summary of the latest news and analysts' ratings for Crossword Cybersecurity and related companies with MarketBeat.com's FREE daily email newsletter.