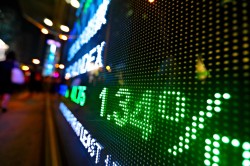 Ranpak Holdings Corp. (NASDAQ:PACK) major shareholder Js Capital Management Llc purchased 4,615,384 shares of the business's stock in a transaction on Friday, December 13th. The stock was purchased at an average price of $6.50 per share, for a total transaction of $29,999,996.00. The transaction was disclosed in a legal filing with the SEC, which is available at this link. Large shareholders that own 10% or more of a company's stock are required to disclose their transactions with the SEC.
NASDAQ:PACK traded up $0.05 on Friday, hitting $7.10. The stock had a trading volume of 119,758 shares, compared to its average volume of 138,773. The company's fifty day moving average price is $6.17. Ranpak Holdings Corp. has a 52 week low of $4.32 and a 52 week high of $10.35.
Ranpak (NASDAQ:PACK) last announced its quarterly earnings results on Thursday, November 7th. The company reported ($0.03) earnings per share (EPS) for the quarter, topping the consensus estimate of ($0.07) by $0.04. The firm had revenue of $69.10 million during the quarter.
Separately, Craig Hallum assumed coverage on Ranpak in a report on Monday, September 30th. They issued a "buy" rating and a $10.00 price target on the stock.
A hedge fund recently raised its stake in Ranpak stock. Millennium Management LLC raised its stake in Ranpak Holdings Corp. (NASDAQ:PACK) by 189.4% in the 3rd quarter, according to the company in its most recent disclosure with the Securities & Exchange Commission. The fund owned 80,154 shares of the company's stock after purchasing an additional 52,462 shares during the quarter. Millennium Management LLC owned 0.15% of Ranpak worth $485,000 as of its most recent filing with the Securities & Exchange Commission.
About Ranpak
Ranpak Holdings Corp. intends to effect a merger, share exchange, asset acquisition, share purchase, and reorganization or similar business combination with one or more businesses. It focuses on consumer products related businesses with a focus on companies in consumer products or services; food and beverages; and related manufacturing or industrial services categories in North America or Western Europe.
Featured Article: What is Blockchain?
Receive News & Ratings for Ranpak Daily - Enter your email address below to receive a concise daily summary of the latest news and analysts' ratings for Ranpak and related companies with MarketBeat.com's FREE daily email newsletter.