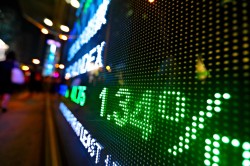 Daiwa Capital Markets upgraded shares of Dai-ichi Life (OTCMKTS:DCNSF) from a neutral rating to a buy rating in a report issued on Wednesday, The Fly reports.
OTCMKTS DCNSF opened at $12.60 on Wednesday. Dai-ichi Life has a 12 month low of $9.96 and a 12 month high of $17.50.
Dai-ichi Life Company Profile
Dai-ichi Life Holdings, Inc, through its subsidiaries, provides life insurance products in Japan, the United States, and internationally. It operates through three segments: The Domestic Life Insurance Business, The Overseas Insurance Business, and Other Business. The company offers individual life insurance and annuities, non-participating single premium whole life insurance, financial insurance and annuities, and group annuities.
See Also: Consumer Price Index (CPI)

Receive News & Ratings for Dai-ichi Life Daily - Enter your email address below to receive a concise daily summary of the latest news and analysts' ratings for Dai-ichi Life and related companies with MarketBeat.com's FREE daily email newsletter.