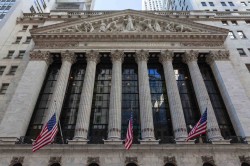 Rideshare Rental, Inc. (OTCMKTS:YAYO) CEO Ramy El-Batrawi sold 145,900 shares of the business's stock in a transaction on Tuesday, April 6th. The stock was sold at an average price of $3.80, for a total transaction of $554,420.00.
YAYO stock traded down $0.20 during trading hours on Thursday, reaching $3.60. The stock had a trading volume of 270,066 shares, compared to its average volume of 276,273. The stock has a 50-day simple moving average of $4.15 and a 200 day simple moving average of $1.86. Rideshare Rental, Inc. has a fifty-two week low of $0.07 and a fifty-two week high of $6.00. The company has a debt-to-equity ratio of 0.89, a quick ratio of 0.18 and a current ratio of 0.18.
Rideshare Rental Company Profile
Rideshare Rental, Inc, through its subsidiaries, engages in developing vehicle rental platform in the United States. It operates Rideshare Platform, an online peer-to-peer booking platform that rents standard passenger vehicles to self-employed ridesharing drivers; and manages a fleet of standard passenger vehicles to be rented directly to drivers in the ridesharing economy through the Rideshare Platform.
Featured Article: What is an economic bubble?
Receive News & Ratings for Rideshare Rental Daily - Enter your email address below to receive a concise daily summary of the latest news and analysts' ratings for Rideshare Rental and related companies with MarketBeat.com's FREE daily email newsletter.